To open a Bedrock edition Nintendo Switch world in the Universal Minecraft Tool, you'll need two additional things.
Minecraft Windows 10 Edition
Realms Plus (or the free trial)
Nintendo Switch Legacy Console edition is not supported.
Upload to Realms
First, get a Realms Plus subscription.
The free trial of Realms Plus will work, thankfully!
Plus, having a Realms server is super handy, or you can always cancel your subscription if you choose not to continue.
On Switch, click the Realms Plus banner near the top of the main menu.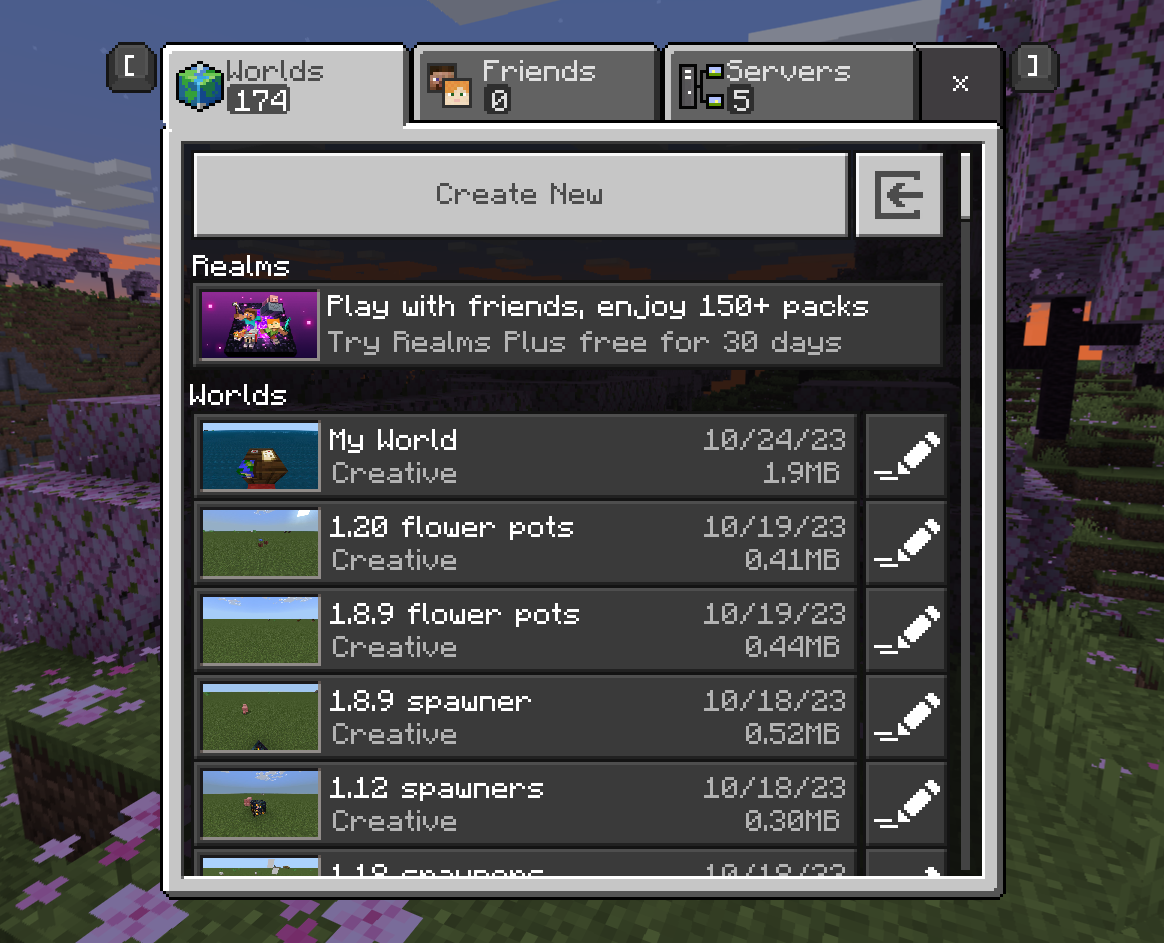 Start a free trial of Realms Plus.

You should see your Realms server activated where the banner used to be.
Click Edit on your Realms server.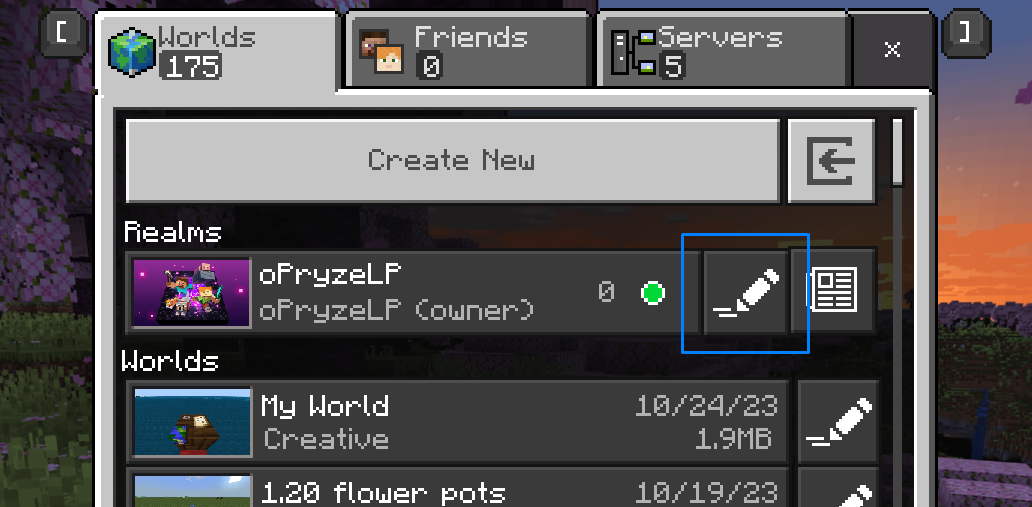 Click Edit World in the Ready to Play section.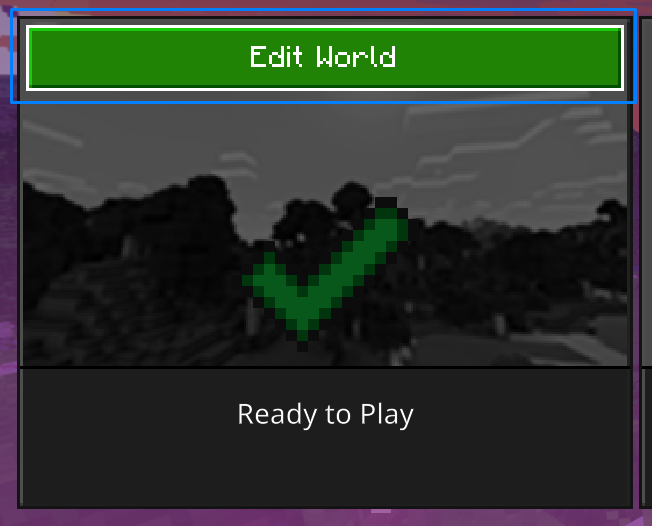 On the right settings panel, scroll all the way down and choose Upload World.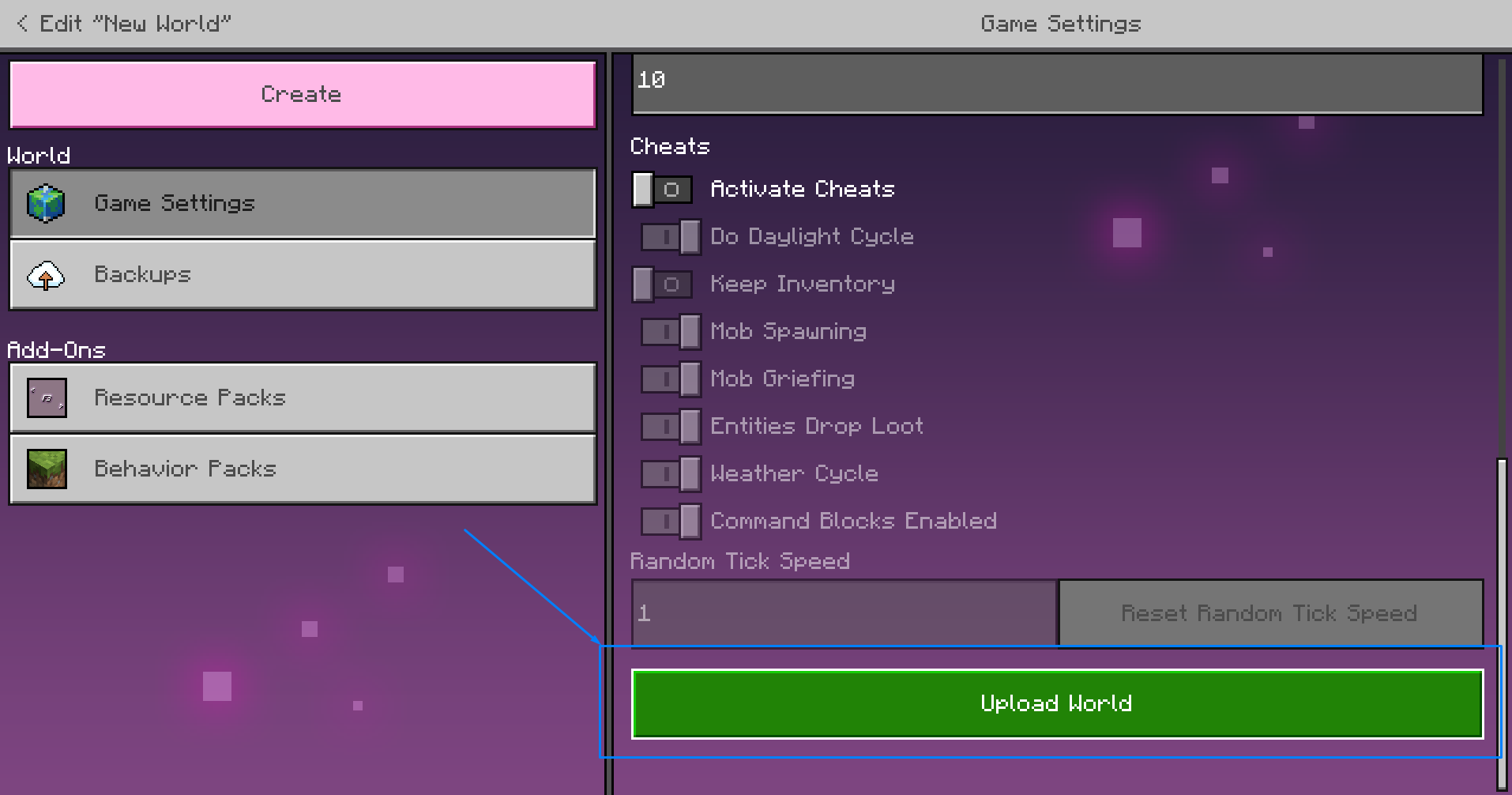 Choose the world you want to open.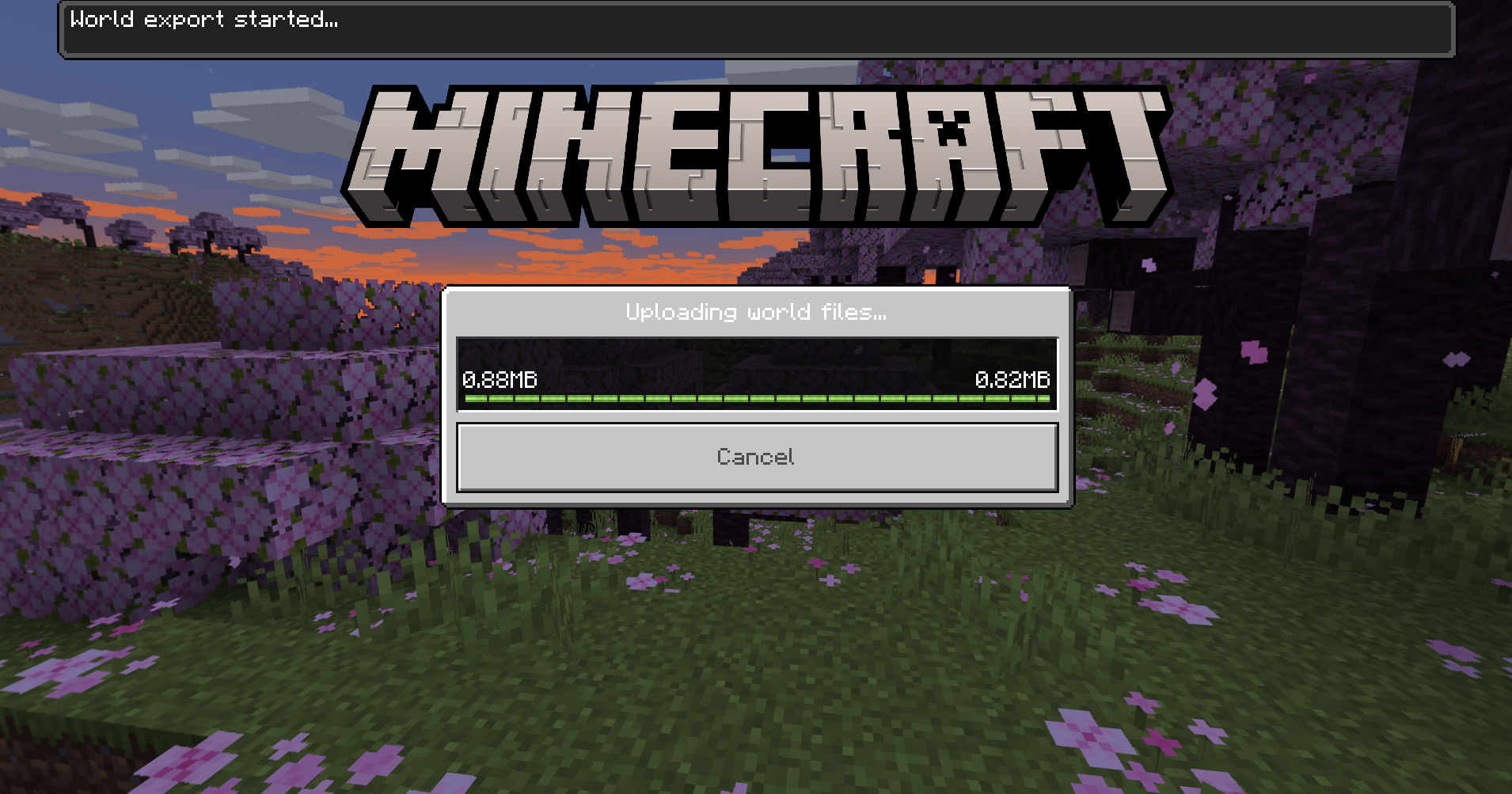 Download from Realms
Head on over to Minecraft Windows 10 edition on the same computer where the UMT is installed.
Make sure you are signed into the same account you purchased Realms with!
Head back into the same page where you uploaded the world, except this time we'll download it.
On the right settings panel, scroll all the way down and choose Download World.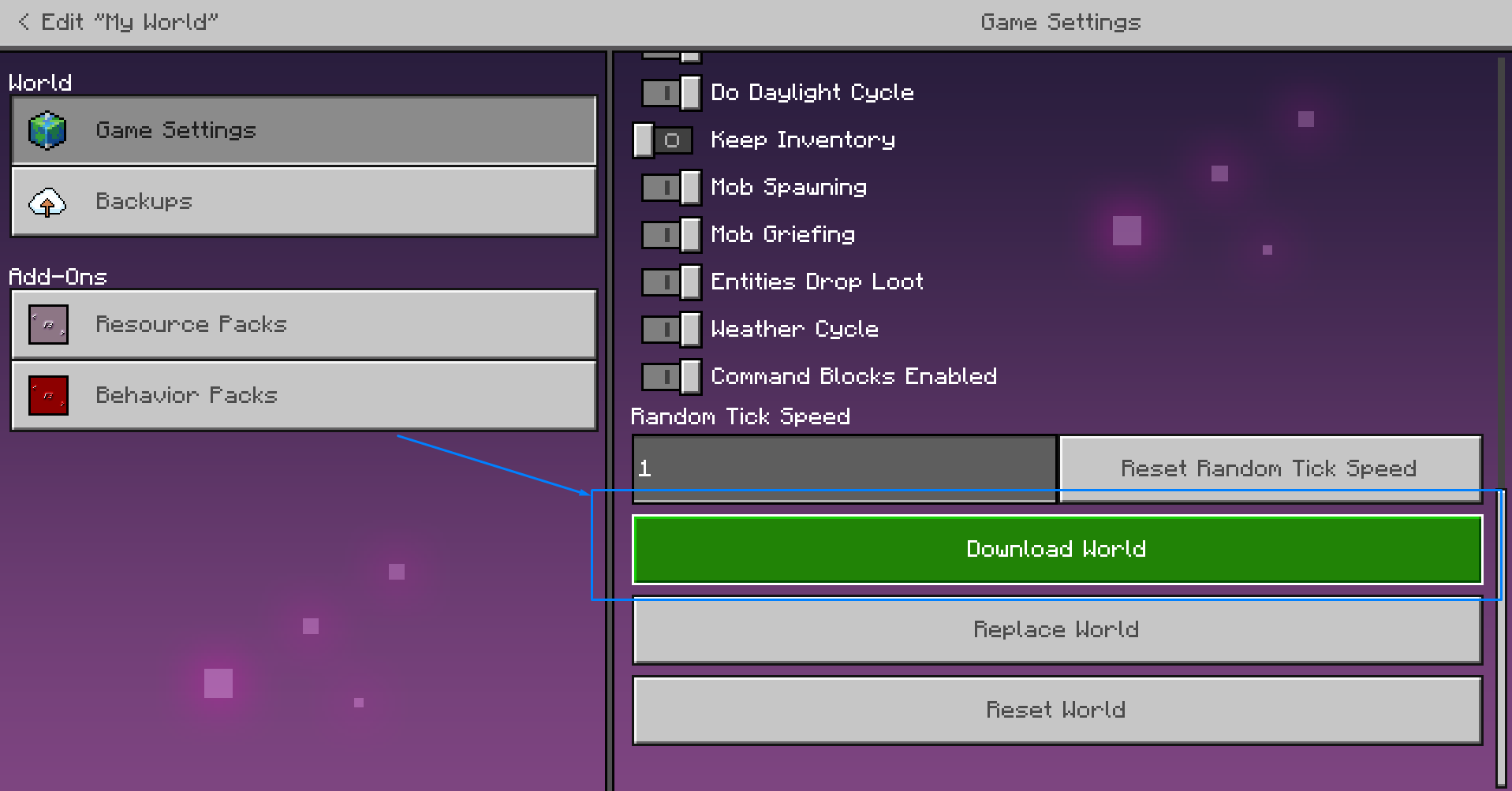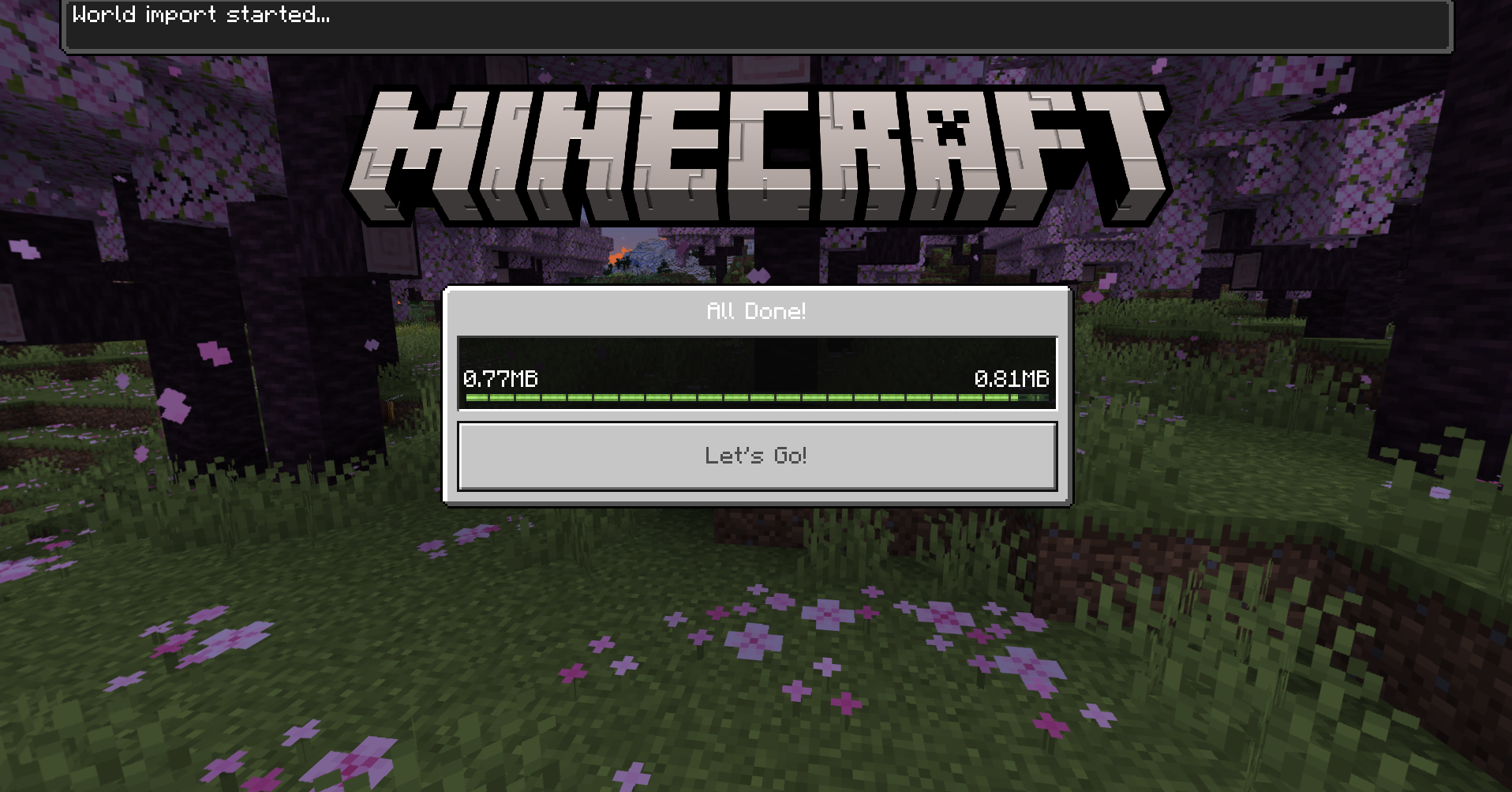 Select Bedrock Edition
Within each app in the UMT, there is the same starting screen.
Select Bedrock to open the world selection window.

This will bring up a list of the Windows 10 edition worlds in your default Windows 10 edition saves directory.
Select the world from the list.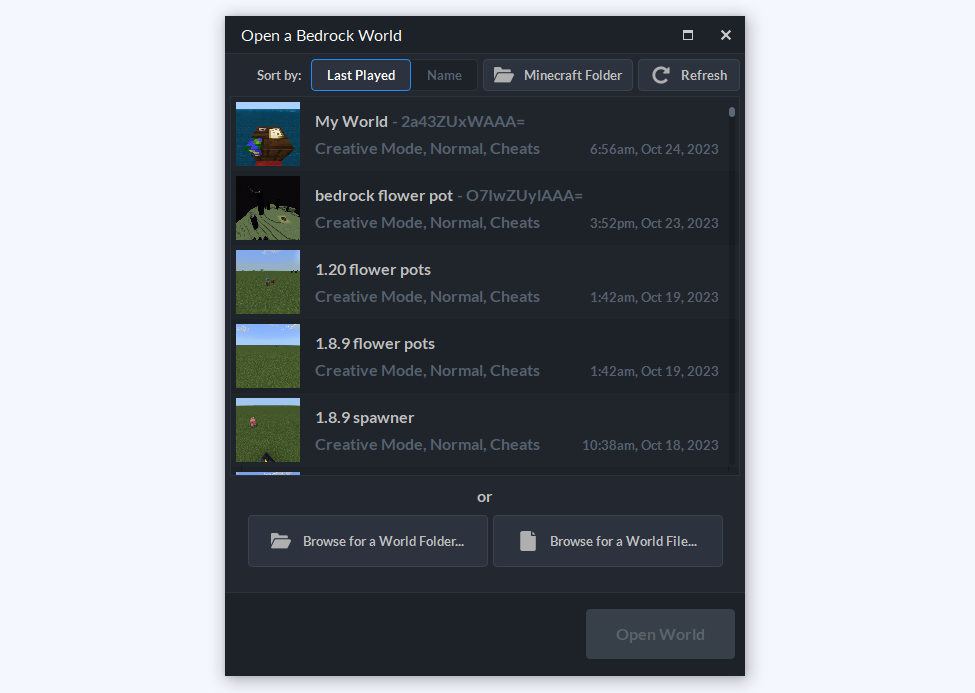 Open the World
You'll know you've selected the right folder/file when the world name and icon appear at the bottom of the window.

Click Open World to open it in the Universal Minecraft Tool.
Done!
Reverse the steps if you want to transfer it back.
That's all there is to it. Have fun!